Why Getting Hit in the Face was a Good Thing
It was right about the time boxing coach James Hoy was smearing Vaseline on my face that I realized this was the real deal.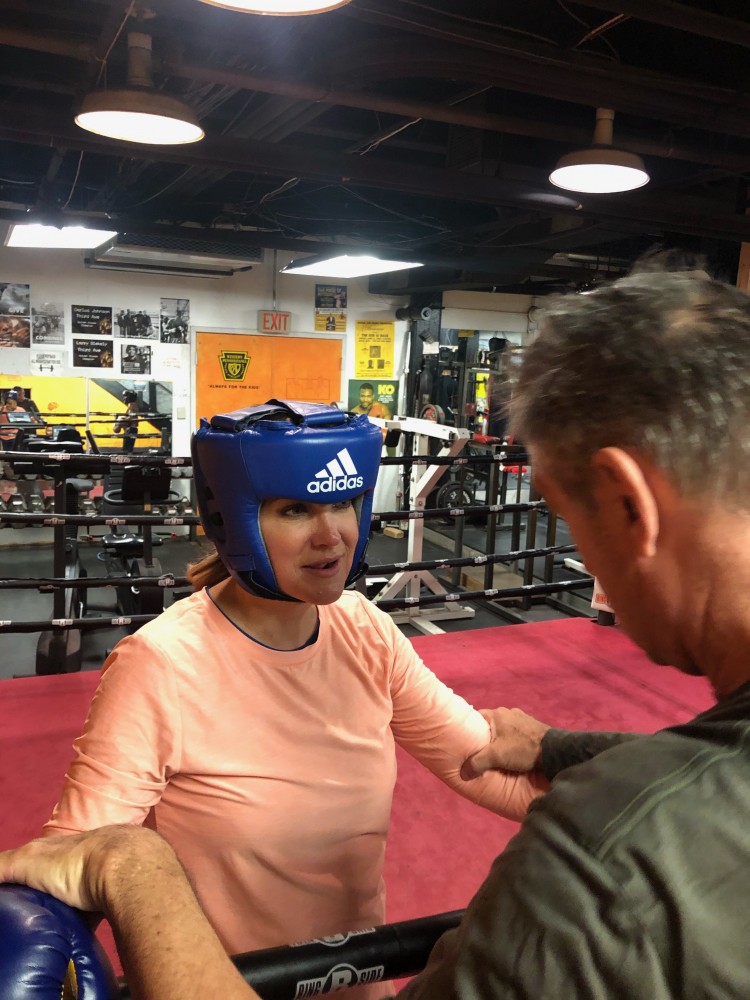 "This will help the punches slide off. It will take away the sting," he said. "Remember to keep your hands up to protect the face."
"They're not going to really hit me, are they?" I mumbled through the mouthpiece he shoved in my mouth.
"Keep your hands up!" he yelled.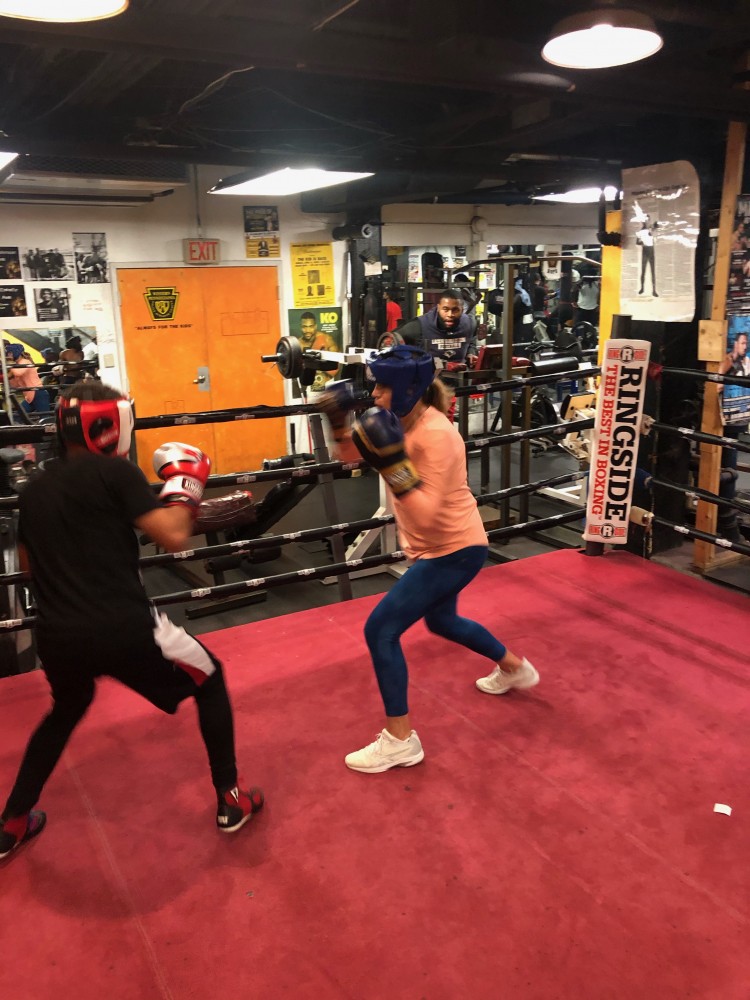 Ding, ding, ding.
I was about to go three rounds with some of the best junior boxers in Pittsburgh. Teens with nicknames like Spoonie, Jeep and Bones.
"Try to hit him," shouted Hoy from just outside the ring.
Oh, I was trying. And, I was trying to remember everything I had learned in the 20 minute warm-up before my bout. 1, 2, 1, 2. Jab, hook, jab, hook. Move your feet. Turn sideways. Protect the face. Hands up. My punches were barely landing anywhere — and my footwork was atrocious— but I was giving it my all. I was also trying not to embarrass myself as these boxers danced away from anything I threw their way. And then —boom— in the third round, I took a jab to the kisser.
"He hit me!" I yelled as I turned to look at Hoy in the corner.
"Well, you didn't keep your hands up," he replied.
On this Wednesday afternoon, I had travelled to downtown Pittsburgh to the corner of Third and Ross to check out a boxing gym that was producing some of the best fighters in the country. It was 4pm and the city was winding down for the day, but things were just getting started at the Third Avenue Boxing gym. I had the pleasure of meeting Coach Hoy who immediately sat me down and started wrapping my hands.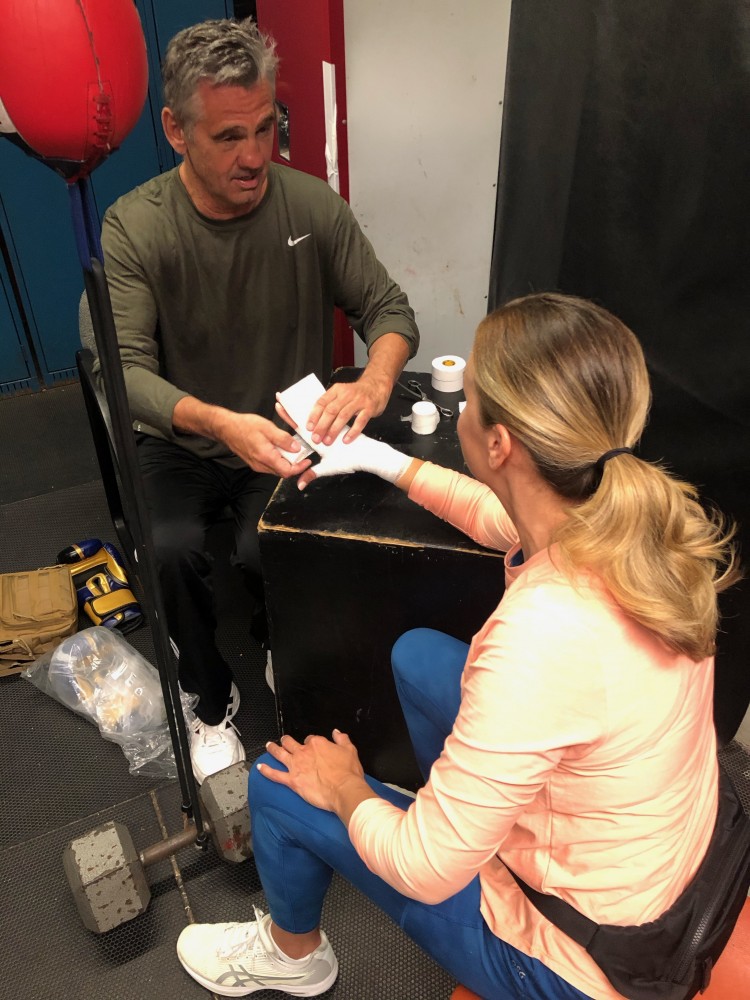 It's here that kids ages 8-18 learn boxing and life lessons under the watchful eye of Coach Hoy and others. Hoy, who boxed in college and coached basketball for 30 years, is the president of 412 Boxing, a non-profit organization working with under-resourced youth in the Pittsburgh community. Through boxing, the organization teaches hard work, discipline, dedication, accountability, respect and loyalty. The kids come from all over the city to train here — the gym is open everyday after school and on weekends. It's also free — relying solely on donations from the community.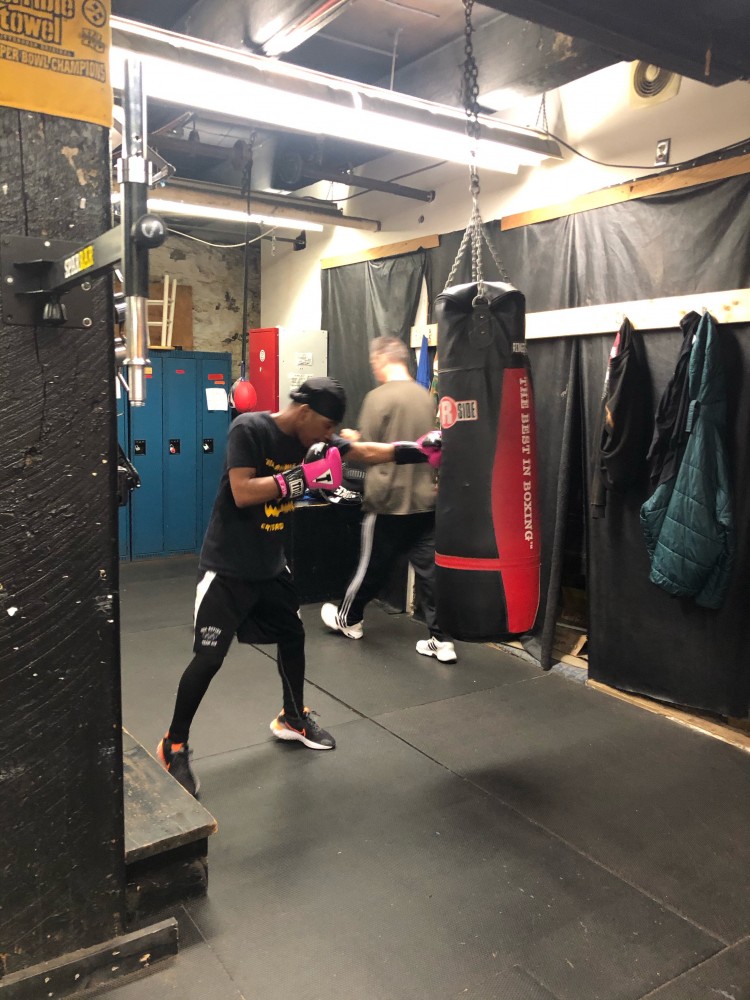 The gym is everything you can imagine a boxing gym would be. A ring on one side, treadmills, punching bags, posters on the walls of famous fighters and it is in the basement. As you walk down the steps, you can just sense — down here we mean business. 412 Boxing works in connection with the City of Pittsburgh Police and they provide support and resources to these young people so they can perform at their highest potential in all they do. And of course, they have a hard-nosed coach like James Hoy to lead the way.
Hoy is leading some of these boys to the National Junior Olympics, which will be held July 7-17 in Lubbock, Texas. They are trying to raise $10,000 to cover expenses to get the boys there.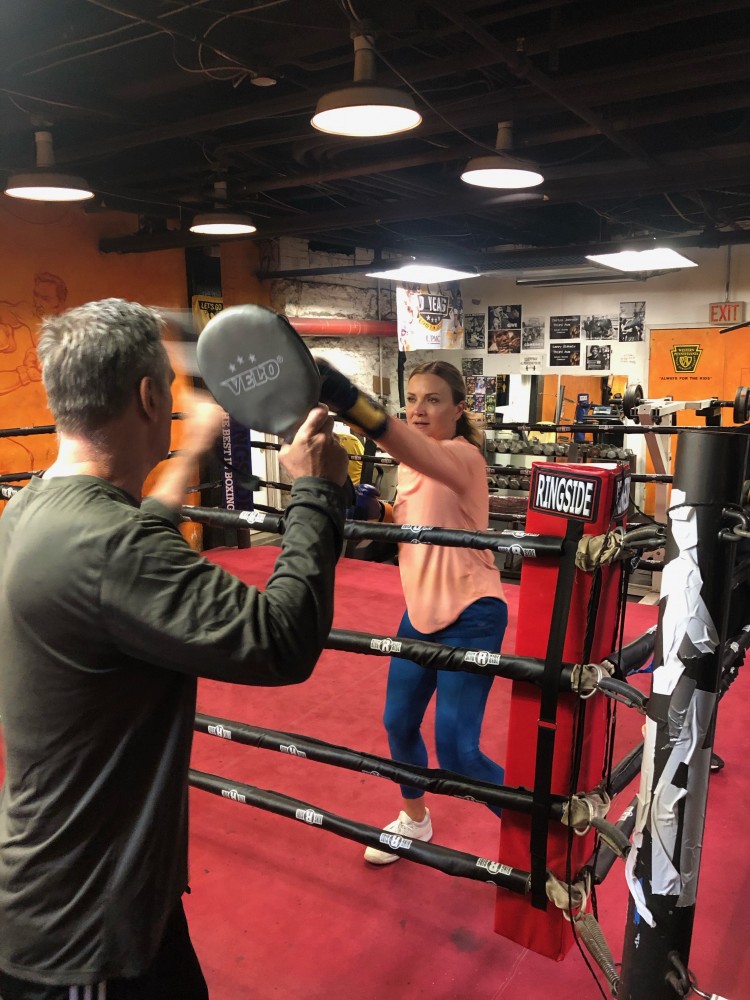 If you have ever stood at the corner of Third and Ross, you might not have noticed this boxing gym that resides under the Subway sandwich shop, but the work being done here is nothing shy of impressive. I went just to check out the place and learn some more about boxing, but they treated me like a real fighter from the moment I stepped in the door. The lessons being taught here will last a lifetime for these boxers. I was more than happy to get hit in the face to tell their story.
If you would like to donate to 412 Boxing, go to: 412boxing.com/donate